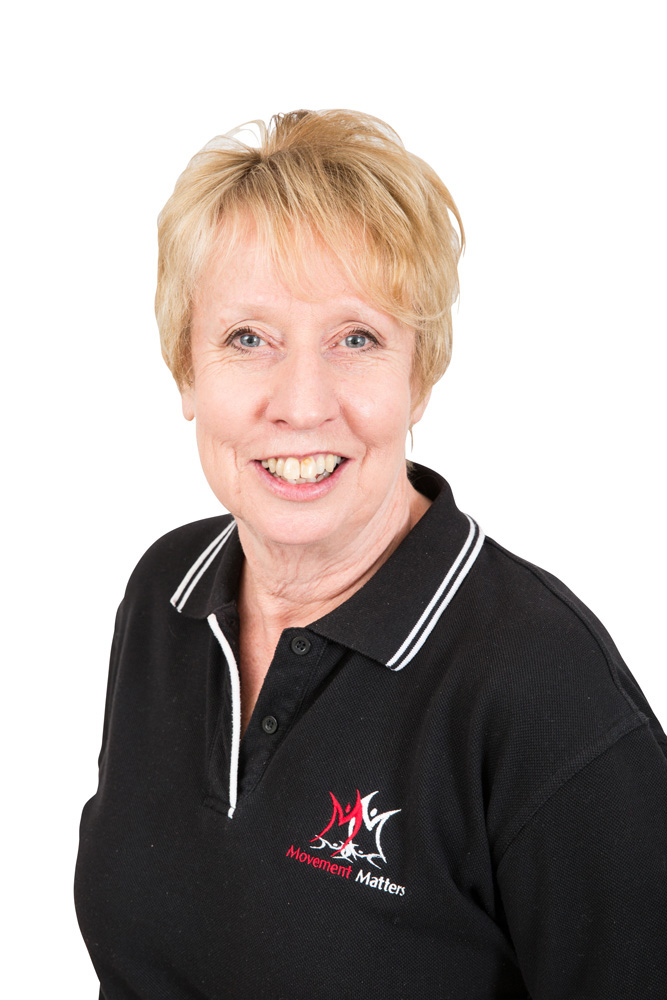 Sally Castell
Movement Matters has been in existence since 1997 under the direction of owner and manager Sally Castell. Sally has physiotherapy, recreational therapy, health promotion and community education background and is a registered fitness leader. She has over 40 years of experience in the health / fitness industry having worked work in hospitals, rehabilitation centres, sports clinics, community facilities and retirement centres. Sally is now focusing her expertise and energy to provide support to the older adult with a variety of appropriate exercise programs and resources to suit individual needs and abilities.
Please explore all of Sally's credentials by browsing the relevant menu items.
For more information concerning work and presentation undertaken
by Sally Castell please download our PDF by clicking the button down below.
Sally's special skills, experience and interests developed over the years
Rehabilitation involving land and hydrotherapy programs for:

general orthopaedic and neurological conditions
Amputees
Hand injuries

Exercise programming for:
The Older Adult (fit to frail); addressing falls prevention issues Special Needs Groups, e.g. Parkinson's disease, MS, Huntington's disease, NESB groups e.g. Greek, Italian and Chinese.
Health promotion and health education addressing:
Falls prevention issues; Chronic conditions and exercise issues e.g. Arthritis, osteoporosis, sarcopenia, depression and cognitive issues
Specific exercise program implementation related to:
Falls prevention issues; Back care, Strength training for older adults, water exercise programs.
NB. Life-time Achievement award – ANZ Falls Prevention Network
Program Research involvement

Program planned and undertaken to compare exercise classes for the older adult in a town and country setting
6 Falls prevention and exercise with the NSW and Sydney Universities
health promotion intervention to assist address depression issues for the older adult in a large retirement village (Sydney University) -Finalist at the Baxter Better Health Awards 2001 for this research work
Exercise and health promotion related to strength training for older adults
Project working with the frail isolated older adult (Sydney University –LIFE program)

NB. 3 of the falls research projects, the strength and depression research projects all have been
published in international journals.

Exercise training and workshops provided to allied health and fitness leaders covering…

General exercise Older Adult (fit to frail) issues e.g. Back to Basics; Fit Active and Functioning Well, b) falls prevention issues e.g. "FALL-PLAY" and many more

Exercise resources development – Manual, booklets, exercise sheets, posters.